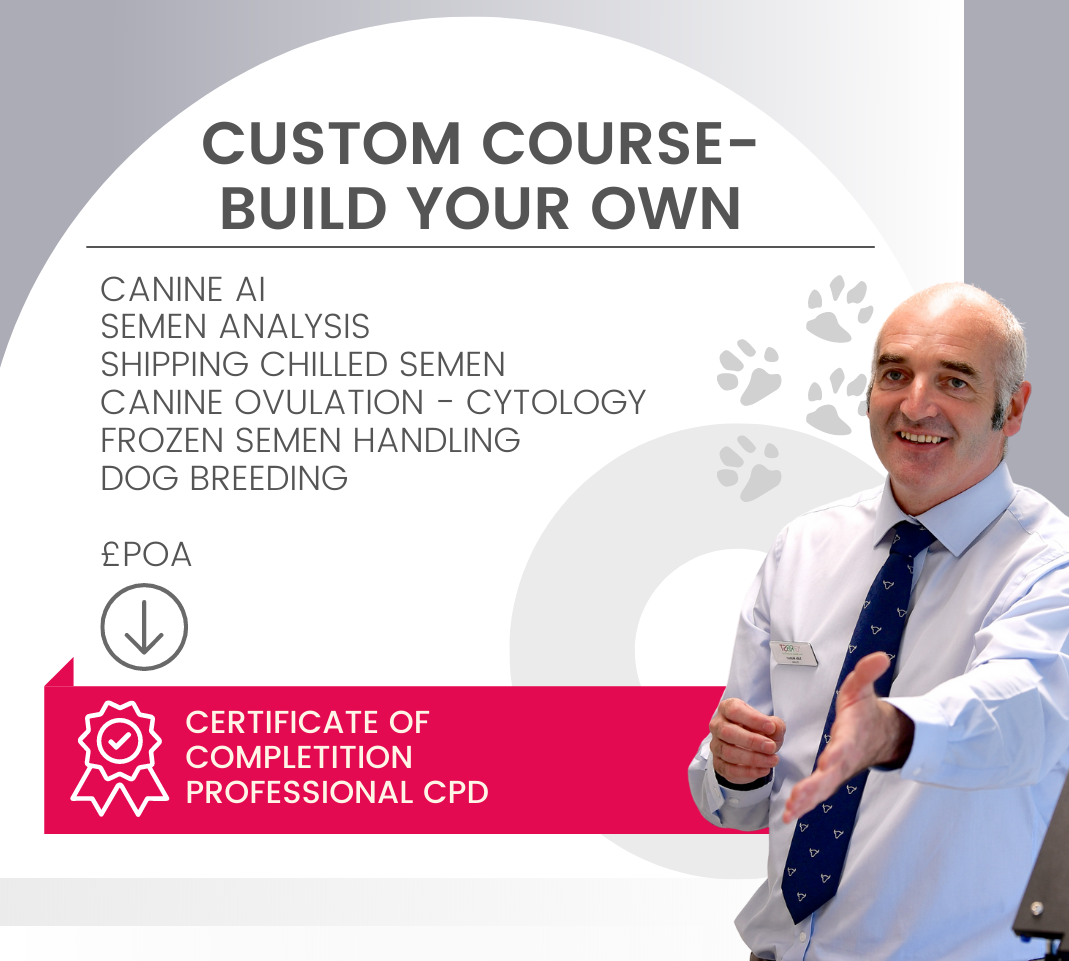 Custom Course
Build your very own course!
Choose from the topics below to build a course to suit you. We can tailor all our topics around you and make the teaching suit your experience and area of focus.
CANINE AI
SEMEN ANALYSIS
SHIPPING CHILLED SEMEN
CANINE OVULATION - CYTOLOGY
FROZEN SEMEN HANDLING
DOG BREEDING
Your course can be taught over 1 or 2 days, we will provide lunch and refreshments also!
Our team will be at your disposal to ask any questions and gain the very best experience from one-to-one teaching.
Prices are based on your individual needs. Buy a custom course online today and you will hear from our team shortly to discuss your days of teaching
You may also be interested in